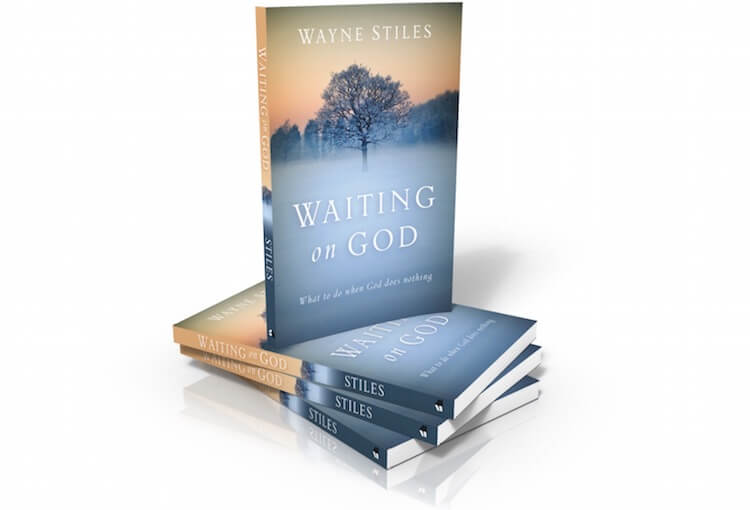 Q: How does this bonus offer work?
A: Before the offer expires on August 24, simply order a copy (or copies) of Waiting on God: What to Do When God Does Nothing from any retail store (online or physical store) and email a copy of your receipt to me. After I receive your receipt I will reply with an email for you to confirm your email address. You'll immediately get access to a page where you can download your resources.
Q: Do I still get the bonuses if I buy the Kindle version?
A: Yes. You can purchase either the softcover, the Kindle, or other electronic versions (Nook, iBooks, etc).
Q: How will I access my bonuses?
A: Once your email is confirmed, you will receive instant access to your resources on a download page.
Q: What if I live in Canada, the UK, or somewhere else outside of the United States?
A: No problem. The same deal and process applies. You can purchase the book from any primary retailer such as Amazon, Barnes & Noble, etc. Location doesn't matter.
Q: What if I purchase multiple copies for friends and want to give them access to the bonuses?
A: Great! The more copies you want to purchase, the better! If you purchase copies for a friend, simply forward a copy of your purchase receipt to them and they can email a copy of their receipt. They can note that it was a gift from a friend within the email.
Q: How long do I have to actually access my bonuses?
A: You must purchase the book before the offer expires, and you need to download your resources before August 31.
Q: What if I don't get my email confirmation?
A: Once you send your purchase receipt to me, you should receive your confirmation email within five minutes. After you have confirmed your email then you should receive your bonus gifts email shortly thereafter. If you do not receive these emails, please check your spam folder. If you do not see it in your spam folder,
let me know
and I'll help you.
Q: What if I have an additional question not addressed here?
A:

Just
contact me
.